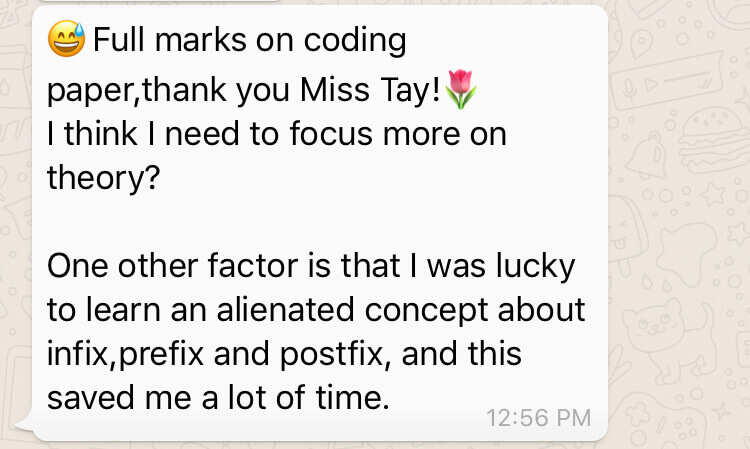 JC H2 Computing student

Parent of JC H2 Computing student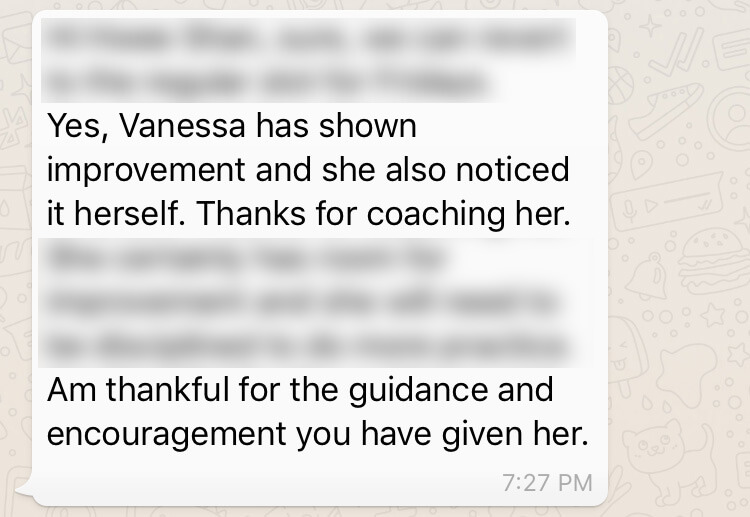 Parent of JC H2 Computing student

Parent of JC H2 Computing student
She makes sure everyone fully understands before moving on. If not, she will address particularly difficult questions the next week.
NUS CS1010 (Programmming Methodology) student
Temasek Polytechnic Informatics & IT student
Surjee loved having a female teacher. It really motivated her. All the hands on activities brought it all to life.
Parent of 9-year-old coding student